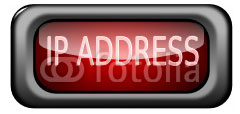 HOW TO GET IP ADRESS OF SOMENONE USING PHP ………… (SOOO SIMPLE)
AND THIS ALSO WORKING
# ONLY 3 STEPS
1) COPY THE CODE BELOW AND PASTE IT IN THE NOTEPAD(code must be the same) :
2) NOW SAVE THAT AS INDEX.PHP.
3) THEN GO TO ANY FREEE WEBHOSTING SITE AND SIGNUP.
4) GO TO FILES > FILE MANAGER 1 > AND UPLOAD THE CODE(INDEX.PHP) THAT U SAVED EARLIER….
5) NOW SEND THAT DOMAIN THAT YOU REGISTER AND UPLOAD THE CODE TO YOUR FRIEND… IF HE CLICK THAT, AUTOMATICLLY U WILL GET THE IP ADRESS IN THE LOGS HTML.