Today in the modern world USB devices are very common among computer users. Nowadays the USB device has become the greater special quality in saving the important files and all other documents. It's very commonin the world because of it's a movable and large disk space produced.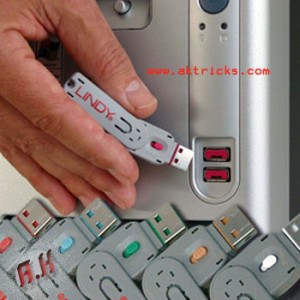 Either we are using apersonal computer or laptop in any places it can be even in office. Computersor laptops having a possible or open USB ports on our machines can setup acomputer guard threat where any person using computers can plug in a enablevirus infected flash disk, outside hard drive, or any other USB competentdevices. And also within our computers unlimited USB ports also can be createdby an uncontrolled flow of data belonging to a corporation data or other usersare enabling to actout personal.
How to Disableor Block USB Ports in Windows
1. Click 
Start
, andthen click
 Run
.
2. In the Open box, type regedit, and then click OK.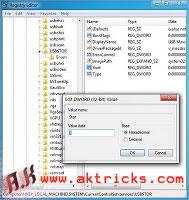 3. Locate, and then click the following registrykey:
HKEY_LOCAL_MACHINE\SYSTEM\CurrentControlSet\Services\UsbStor
4. In the right pane, double-click Start.
5. In the Value data box, type 4, clickHexadecimal (if it is not already selected), and then click OK.
6. Quit Registry Editor.