You don't buy groceries from a shop you don't know about.
This statement is enough to bring out the importance of marketing in business of        today's world. Earlier only a few people were involved in business activities but nowadays the competition is nail-biting, skin-peeling and to survive you need to be more fascinating than your competitors.
You need to move with the technology, as the world is evolving faster than your mind thinks it does. Although the definition of marketing is still what it was, but it's structure has now became more complex than it was 10 years ago.
The thing that played the most crucial role to create such entanglement was INTERNET. We all know that internet has changed every dimension of our lives and marketing was the arena which was infected the most.
So here we present you a list of 7 Marketing Tips to let you hold the attention of your audience.
1. Social Media Marketing
On an average we spend 5 hours every day on social media. So your audience is more lively on social networking sites like Facebook and Instagram. That is why it is the best marketing tool to let the world know more about you and your business.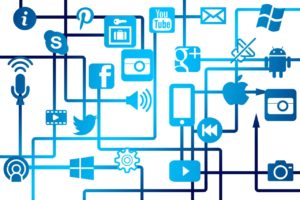 Here are some quick tips for you to be more effective on Social Media:
Create your account on Instagram and Facebook, post something everyday, and take your audience into the insights of your business as much as you think is harmless to your business.
Do Giveaways to bring in more audience into your business but make sure you have a good number of followers on your social media accounts.
Engage your audience, ask questions, create polls, ask for their reviews genuinely and advertise the positive ones on your account.
Spend Money to boost your posts. Most of the people think it's a waste of money but if done the right way, boosting posts can help you influence a huge crowd.
To get to know more about social media marketing, read Google Primer on regular basis.
2. Offline Marketing
It is the most conventional Marketing plan. Offline marketing strategies utilize offline media channels to create awareness of a company's products and services. These campaigns can include radio and print advertising – including billboards, signs and pamphlets – telemarketing, and television ads.
Although conventional, the offline marketing still works and helps you to find the people who need your products. It is affordable upto a certain limit, but turns expressive as the media channels get involved.
3. Online Marketing
The whole world is now on the internet, we shop online, we eat online, we read books online, we can do almost anything online.
Considering this fact we here present you a list of few tips that will make your business more compelling on the internet.
Have a Website with good SEO done. A website makes your business more trustworthy and professional. It shows your customers that you take your business very seriously.
Pay other websites to put your adds. People are scared when it comes to spending money on marketing, but let me tell you one thing- A penny spent in marketing brings 5 more pennies.
Spot websites which has same reach as you do and make deal to advertise each other's content for the fee of mutual benefits. In this attract a crowd that was unaware of your business without spending money.
4. Let Your Team Spread The Wildfire
A motivated team that believes in your business and your vision for the same will bring in more customers for your product or service. Be frank to them and tell them to do a very genuine mouth marketing of your services and also to take reviews from the old customers.
LET YOUR EACH MEMBER IN YOUR TEAM BE A BRAND AMBASSADOR OF YOUR BUSINESS.
5. Do Social Work
Your business is not always what you serve your, it is more than that, it is how you depict your business to them.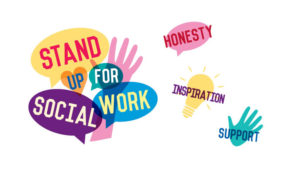 Doing social work wins the heart of people, you get recognized by their emotions. This emotional connection gives a more rigid grip over the heart and mind of your customers.
6. Take A Word From Your Customers
Asking for the flaws in your service or business and appreciating the positive comments makes your organization look more professional and you indirectly tell them that customer satisfaction is at the core your business values.
Appreciate and publicize the positive reviews. In this way you tell your crowd that you care for your customers and that people like your service and product. 92% consumers say that they will use a local business if it has atleast a 4 star rating.
Keep the negative reviews as lessons and learn from them, don't get demotivated, just make sure you tell your unsatisfied customers that you can serve better if given another chance and you take their words seriously.
7. Networking
Tradeshows are the top B2B networking tool, as they gather companies within a specific industry into one location for demonstrating their latest products and services.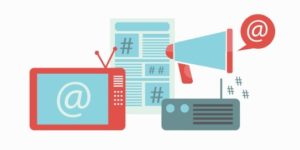 You Might Like: 5 Things You Should Know Before Working for a Start-Up
Written By: Shivali Singla